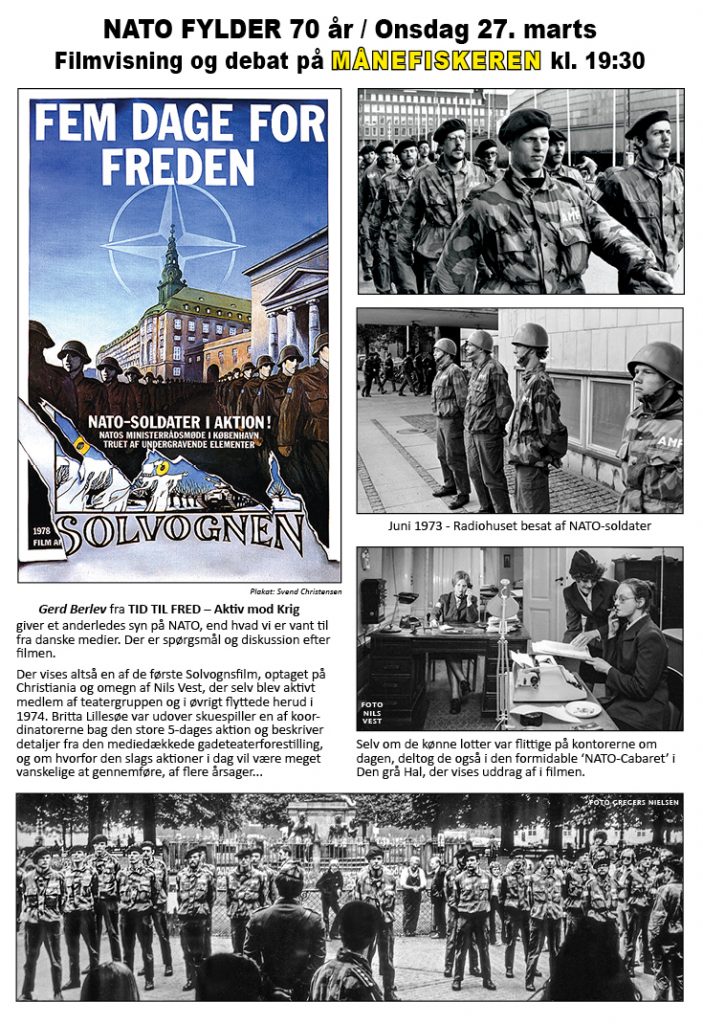 5 dage for freden er en af de første Sovognsfilm. Den er optaget på Christiania og omegn af Nils Vest, som selv blev aktivt medlem af teatergruppen.
Britta Lillesøe er medvirkende skuespiller og var en af koordinatorerne bag den store 5-dages aktion som blev meget mediedækket. Hun beskriver detaljer fra aktionen og hvorfor den slags aktioner af flere årsager i dag vil være meget vanskelige at gennemføre.
Gerd Berlev giver et anderledes syn på Nato end vi er vant til fra danske medier.
The film 5 days for peace by Nils Vest is shown ( 5 days street-theater against Nato in 1973). Actor and action-coordinator Britta Lillesøe about details and why the action would not be possible today.
Gerd Berlev another view of Nato than the danish media
Film 40 min.