Allright Folks!
It's time to get a shoeshine, grab your partner and set out into a Great Night full of Good Oldfashion Entertainment,
Swingmusic & DANCING – at the RUBBERLEGS SWINGNIGHT at Byens Lys in Christania.
Double concert with the BLUENETTE SISTERS & the SEAMEN ORCHESTRA
and the GOODNIGHT CIRCUS – fantastic special import from Berlin.
Join in on the Winther Warm-up party on Friday the 6th of December 2013.
Doors open at 20.00
Entrance 80 bobs
DRESSCODE: come to DANCE ! Like your grandparents would do when they
where young.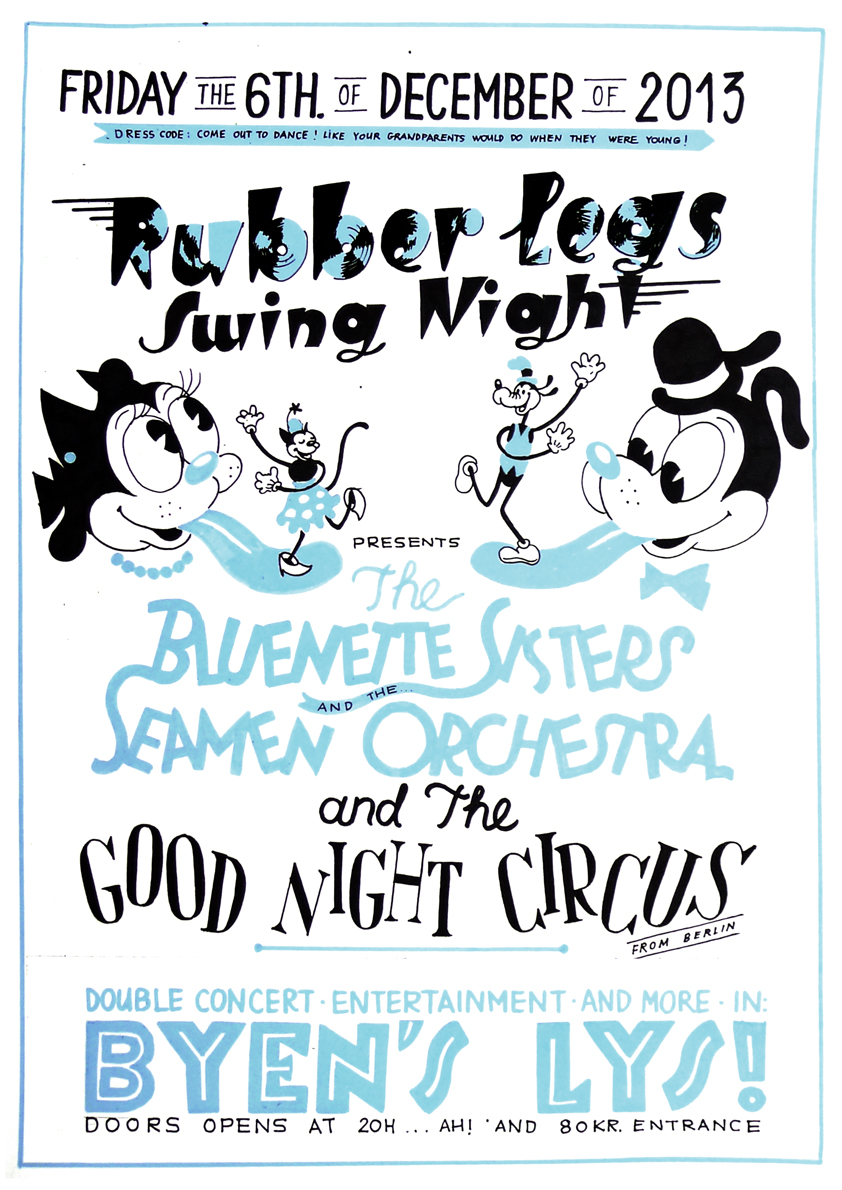 Del med